Italian-Style Cheesy, Capsicum Toasties
Prep: 8mins
Cook: 2mins
Servings: 2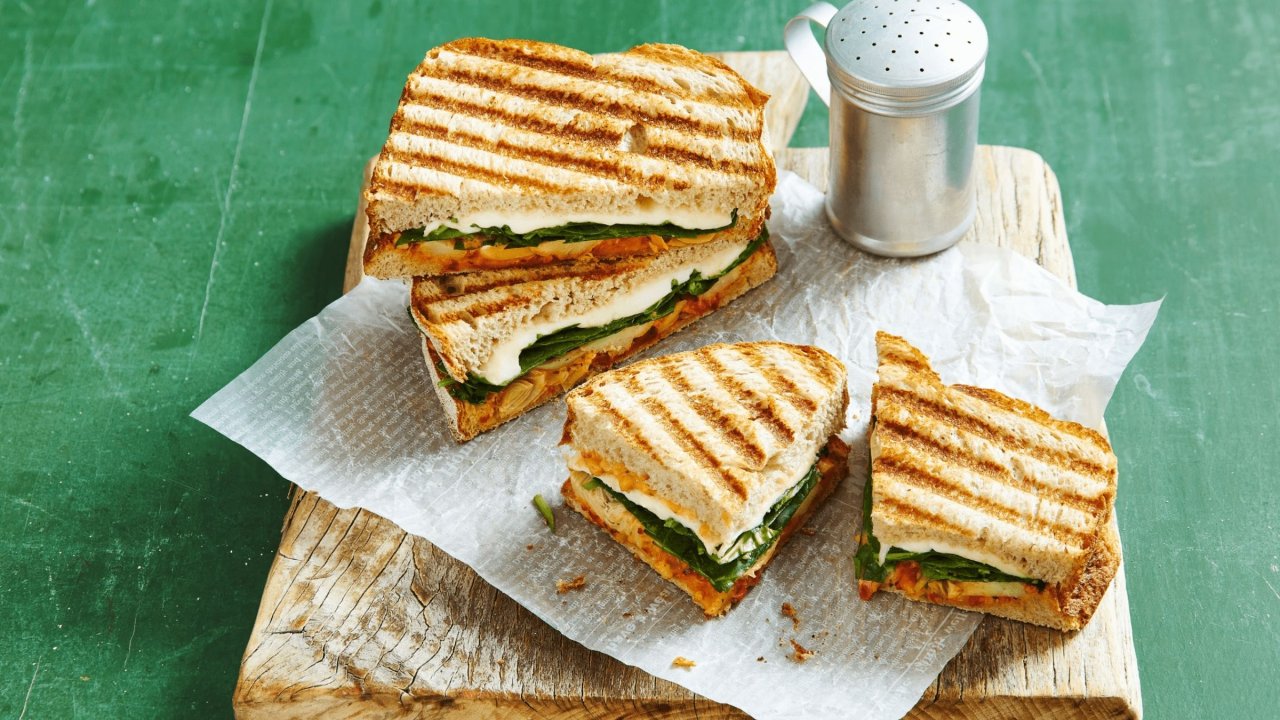 Ready in under 10 minutes, lunch just got interesting. Artichoke, spinach and bocconcini layered with red capsicum dip and sandwiched between Helga's Sourdough bread.
Ingredients
4 slices Helga's Sourdough Bread
20g butter, softened
1/3 cup (90g) red capsicum dip
pinch chilli flakes
2/3 cup (120g) marinated artichokes, sliced thickly 
30g baby spinach leaves
140g bocconcini, torn
Method
Lay a sheet of baking paper on a chopping board; top with bread slices. Spread slices with butter. Turn 2 slices so buttered side faces down; spread with dip and sprinkle with chilli flakes. Top with the artichoke, spinach and bocconcini. Sandwich with remaining bread slices, buttered-side up.
Preheat a sandwich press. Toast sandwiches in hot sandwich press for 2 minutes or until golden and crisp.
Swap: Use pesto instead of capsicum dip and baby rocket leaves instead of baby spinach.