Croque Madame
Prep: 13mins
Cook: 7mins
Servings: 4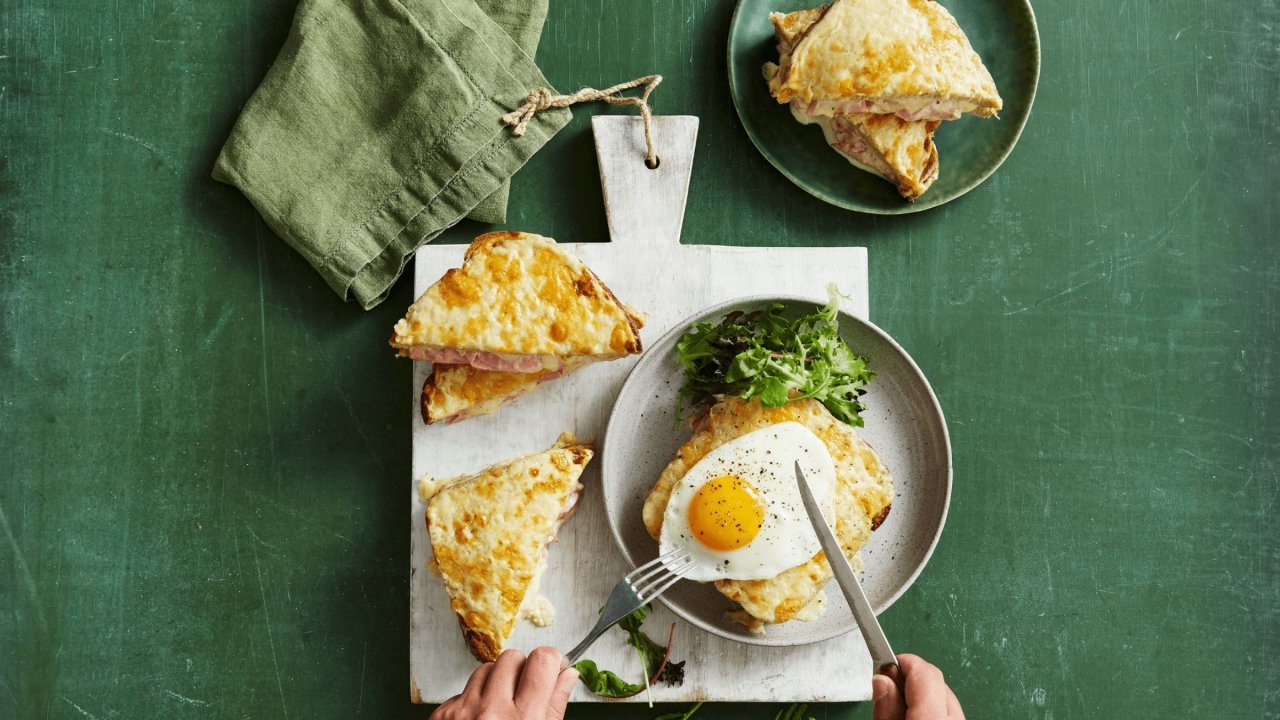 Who doesn't love a Croque Madame - treat yourself to a delicious breakfast tomorrow!
Ingredients
11/3 cups (320g) sour cream
200g Swiss-style cheese, grated
8 slices Helga's Light Rye Bread
300g sliced smoked ham, torn
1 tsp olive oil
4 eggs
100g mixed salad leaves, to serve  
Method
Preheat grill on high. Line a baking tray with lightly greased foil.
Combine sour cream and half the cheese in a small bowl; season.
Place 4 slices of bread on prepared tray. Spread a third of the cream mixture over slices; top with ham. Spread remaining bread slices with half the remaining cream mixture; place, cream-side down, over ham. Spread top of sandwiches with remaining cream mixture; sprinkle with the remaining cheese. Place sandwiches under grill for 7 minutes or until cheese is golden.
Meanwhile, heat oil in a large non-stick frying pan over medium-high heat. Break eggs into pan; cook for 5 minutes or until whites are set and yolks are cooked to your liking.
Top each croque madame with an egg; season. Serve with mixed salad leaves.
Swap: For an Italian-style variation, use prosciutto instead of ham and add sliced tomato and basil leaves in at step 3.
Tip: To turn this into a croque monsieur, serve it without the eggs.