Salendra - Quality Manager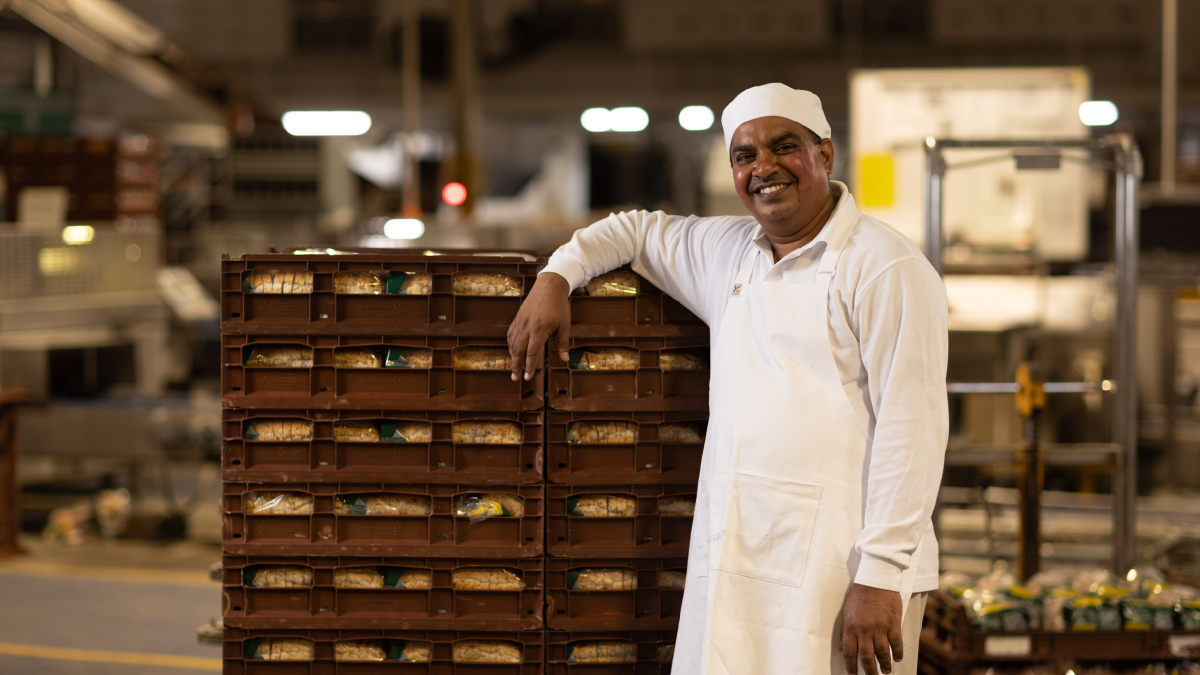 Meet Salendra, the Quality Manager at Helga's Forestville Bakery. Learn more about how Salendra ensures the quality of the Helga's bread you take home.
What's your favourite Helga's product?
Definitely Helga's Traditional White!
What's your job title and what do you do at the Forestville site?
I'm the Quality Manager, and I spend my day making sure our loaves are beautiful. I walk the floor of our bakery doing quality checks, meeting with the team and documenting our quality and assurance information. 
What's your morning routine like when you arrive at the bakery?
I get up with the sun at 5am every day, and I arrive at work at around 6:30am, to check the bakery and make sure the team is set and ready to go. The most important part of my job is talking to people! This way I can get familiar with any issues that might have popped up, and I can help to fix them.
How much coffee do you need to function throughout the day?
I try not to rely on coffee too much during the day, but I usually have one sachet of instant in the morning to get me going!
Do you have a favourite product to bake?
I love all of the products we bake, I can't choose a favourite. I do love helping my daughter when she's baking at home. She loves to bake cakes, muffins, and biscuits in her spare time, and I get to be her assistant!
---