How to be kind: from a kindness expert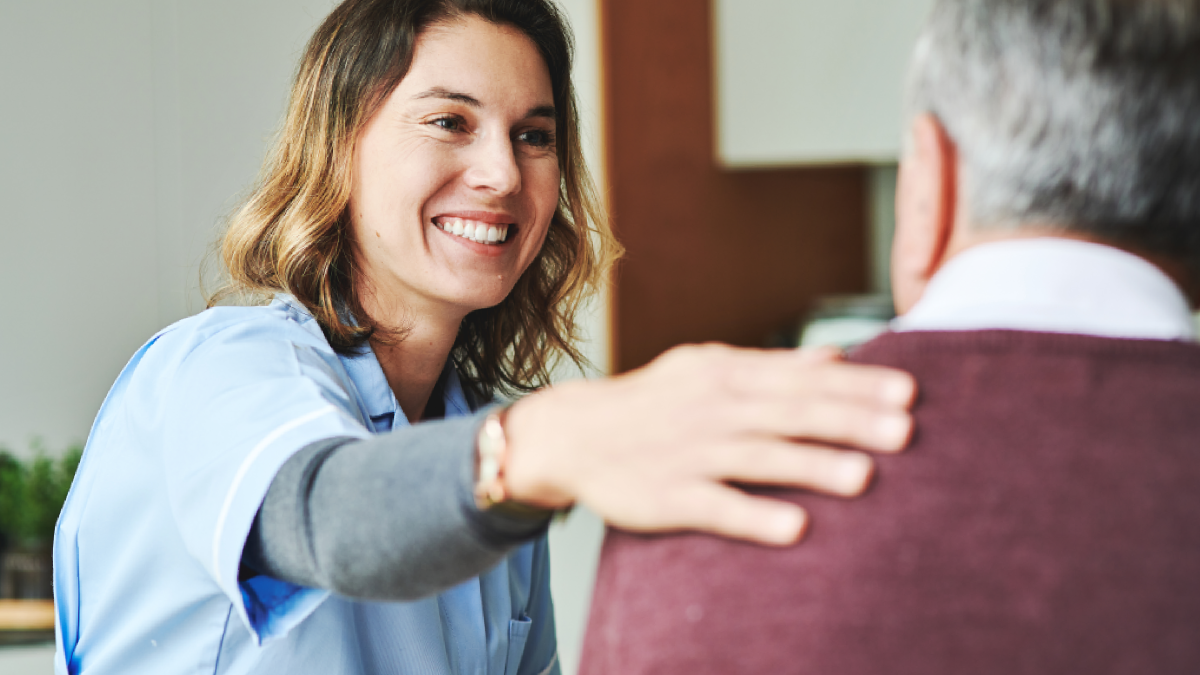 Doing something nice for someone you've never met can be daunting but it's worth it, according to kindness expert, Cate Cook.
We all have the capacity for kindness, but being kind to a complete stranger can feel a little daunting or awkward. You might ask yourself: What's acceptable and how will my act of kindness be received? Well, if anyone can teach us how to be kind, it's Cate Cook.
A kindness expert
Most of us are happy to extend a helping hand to friends and family but how long has it been since you did something nice for a stranger?
Adelaide primary school teacher Cate Cook has been making a habit of it since 2016. That's when she began a one-woman campaign to bring joy to her fellow South Australians by leaving bunches of flowers in public places for others to find.
"I've always felt the urge to make a difference in the world and I thought the best way I could do that consistently was to start promoting kindness and positivity in my own community," Cate explains.
"Sharing flowers with someone randomly and anonymously seemed like a great way to create some good vibes and prompt people to think about showing kindness to others."
Sharing the joy
Cate followed up the blossoms with bubble blowers and other small trinkets designed to put smiles on the faces of the young – and young at heart – who found them in and around her neighbourhood.
"I liked the thought that I might be able to make someone's day brighter and better      through receiving a spontaneous gift or an act of kindness," she says.
"In my life, I've been fortunate to have always been surrounded by incredibly kind family, friends and colleagues who've nurtured and supported me. I love the idea of sharing that blessing with other people, by letting them know they're not alone; that they're surrounded by people who care and notice they're there."
Thanks to social media, Cate has been able to create a platform for sharing positive thoughts, ideas and kindness virtually, as well as in real life.
Her Facebook page, Yours Kindly, has amassed 10,000 followers, many of whom have been sharing her journey since the early days.
"When I started the page back in 2017 as a personal blog, I wanted it to be a safe environment where people could come and be uplifted – a place where we could share inspirational quotes and messages, and hear about ways in which we could be kind to one another," Cate explains.
"Some people have reached out to me and said 'thank you' for inspiring them to pay it forward. Other people have asked me for ideas of how they can promote kindness in their personal circles and communities."
Start small
Her response to that question is to start small, in a way that feels natural and comfortable.
"It's really important to remember that kindness isn't necessarily about doing something expensive or elaborate," Cate says. "You don't have to spend a lot of money, or have a grand plan. It can be something as simple as acknowledging someone – giving a smile or a compliment, or opening a door."
For some folk, the idea of connecting with a stranger in that way can be a little scary. In fact, research from our National Kindness Index noted that two of the biggest barriers Australians face to being kind is being out of their comfort zone (25%) or not knowing how their kindness will be received (25%).
If that sounds like you, taking a leaf out of Cate's book and leaving small gifts or anonymous notes to brighten someone's day can be a great way to make a positive impact without the awkwardness.
"Doing something kind face-to-face can be quite daunting because you don't know what someone's reaction will be, but I think the world has become more open to kindness," Cate says.
"People have become more comfortable with being on the receiving end of a nice deed that's been performed for no ulterior motive. The smallest thing can have a profound impact on someone else and it's nice to see the ripple effect of kindness flowing near and far."
Coming together
Today, the simple human connections that performing acts of kindness can create are especially important. Many Australians experienced loneliness and isolation during the pandemic, as a result of lockdowns and social distancing, and the smallest of kindnesses can mean a great deal.
"The last couple of years have been pretty tough for so many people," Cate says. "In a world that can be quite complex, it's nice to know that we can be there for one another – that there are people out there who care, and can support and uplift you."
Meanwhile, it's never too soon to start teaching the next generation about the value of kindness and positivity. Cate's junior primary class has dubbed itself 'The Kindness Crew' and its members are encouraged to look out for one another in the classroom and the playground.
"Fostering that mindset can have such a positive, long-term impact on children's characters," Cate says. "It really does stick with them and help them want to make the world a better place."
At Helga's, we're on a mission to spread positivity and inspire Aussies to live happier, healthier lives. For more of this, subscribe to our newsletter or follow us on our journey over at helgas.bakehouse.
---