5 Ways To Be Kind To Your Neighbour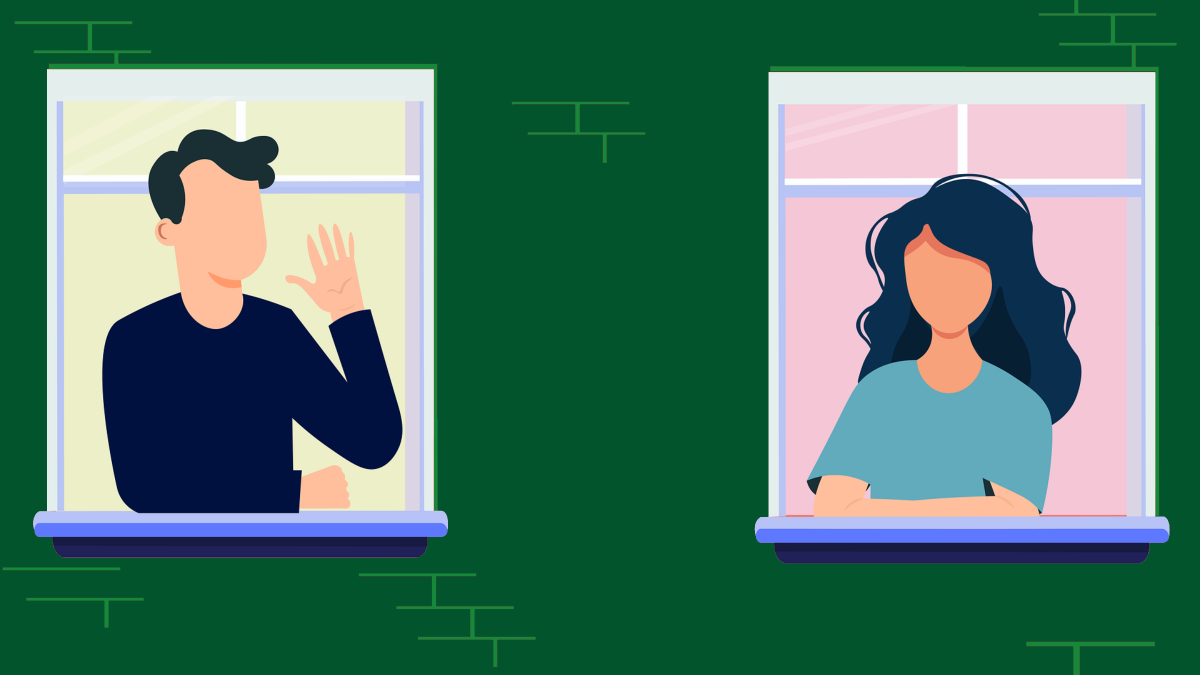 Whether your neighbour is young or old, healthy or unwell, friendly or not so much, we should always be looking for ways to be kind to those who live near us. Not only will an act of kindness make their day better, it will help build a more connected and happier community and strengthen relationships.
1 in 3 Aussies don't know their neighbours, yet the Helga's Kindness Index found that 62% of us believe we should help our neighbours more. We've made a list of the top 5 ways you can be kind to your neighbour.
1. Have a conversation
In a world where loneliness is prominent and felt by half of Australians, at least once a week1, showing kindness to your neighbour may be the perfect antidote to some of the challenges we face as a country. Sometimes a little human interaction can make a person's day, so try and have a conversation with a neighbour over your fence every once in a while. You might find out you have a lot in common!
2. Lend a hand
Performing a simple act of kindness such as bringing in your elderly neighbour's bins, helping a neighbour carry something heavy, mowing a neighbour's lawn, feeding their pet, or letting them borrow a tool, reflects the often sacrificial nature of kindness. Intentions are entirely altruistic but make you feel just as good as the recipient of the kind act. Think about those times in your life when someone has given you a helping hand, and do the same for your neighbour.
3. Give words of encouragement
Maybe their newly trimmed hedge looks beautiful, perhaps their new choice of paint colour is eye-catching, or maybe they've styled their hair differently. Find the good things and pay a compliment, it will go a long way! It's the simplest way to be kind, yet is still so meaningful.
4. Drop a letter or gift on their doorstep
If you are unable to lend a helping hand to a neighbour for whatever the reason, another way to show kindness is by writing them a letter or leaving a little gift for them. Your neighbour's doorstep isn't far away, you could brighten up their whole week and it doesn't even have to be extravagant, just a little sign that you're thinking of them. A box of chocolates, some homemade muffins or a bunch of flowers and a note asking how they are.
5. Share food
Three in four Australians (75%) believe making someone food is a powerful way to display kindness. It's super easy - next time you're making food for yourself, stop and think 'could I make a little extra and share it with my neighbour?'. We may be biased, but we doubt anyone would turn down a Helga's sandwich if someone made it for them!
2 Lim, M. 2018. Australian loneliness report: a survey exploring the loneliness levels of Australians and the impact on their health and wellbeing. Australian Psychological Society and Swinburne University.
Want to know more about kindness?
We have commissioned McCrindle to create a report on the current state of kindness in Australia and give us a score that we're calling The Kindness Index. You can enter your details below to get access to the full report, or we've together a Kindness Hub with all the info you need and we've collected some community stories and how-to guides in our Kindness Chronicles. 
---