Helga's Presents: YiaYia Next Door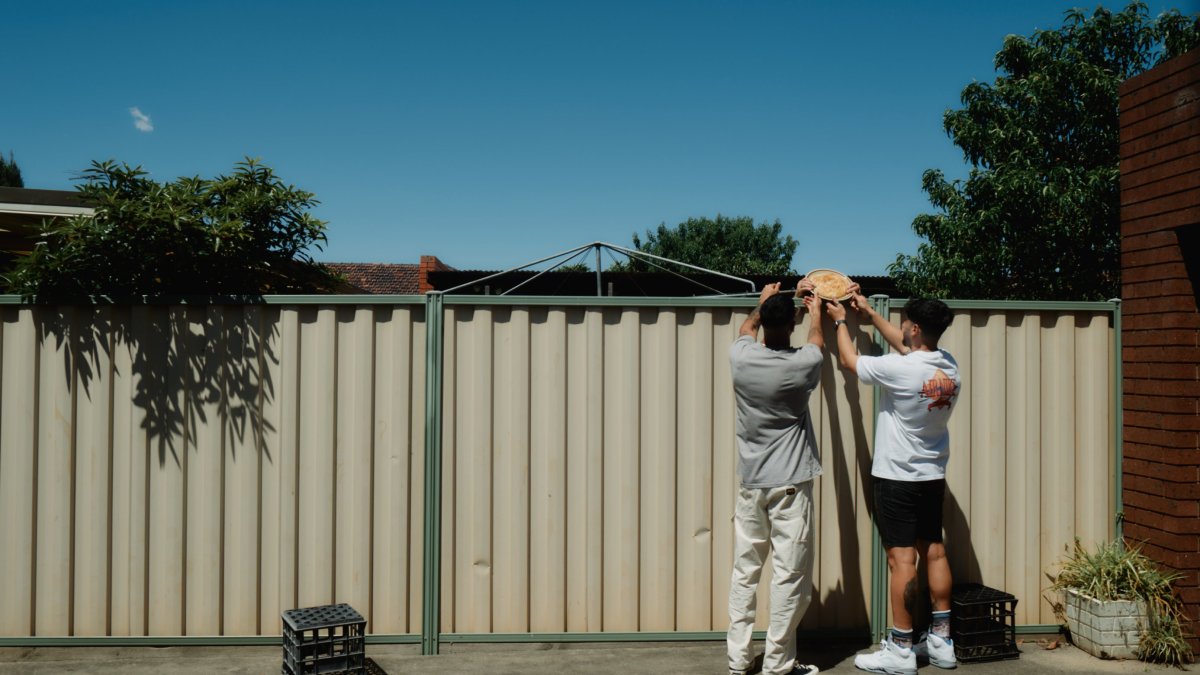 Helga's is proud to partner with The Guardian in this four part series, to champion all the unsung heroes doing incredible work in communities across Australia. Not only do these organisations help people who need it most, they give their fellow Australians the opportunity to experience the joy of giving. We are sharing their stories here and giving our own support so that they can continue supporting others. This is part four of four in our special series.
Turning trauma into generosity
In 2013, when Daniel and Luke Mancuso tragically lost their mother to domestic violence, their next-door neighbour stepped in. YiaYia (Greek for grandmother) supported them through a tough time with meals passed over the fence. The brothers set up an Instagram page to share YiaYia's generosity with friends and it quickly grew a following of thousands.
In honour of their mother, and YiaYia, the brothers decided to set up a social enterprise that supports and inspires communities where people feel safe, and neighbours connect and care. Daniel and Luke are committed to using their passion to inspire generosity in others and encouraging people to 'love thy neighbour' as a powerful antidote to violence.
Supporting people who experience family violence
Since they launched the enterprise, the brothers have become ambassadors for a number of domestic violence charities, including the Australian Childhood Foundation, Our Watch and Safe Steps, where they have collectively helped raise tens of thousands of dollars in donations.
As Daniel mentions, "We wanted to be advocates for domestic violence seeing how mum passed away… We want to try and be different in the domestic violence space but still create something that's beautiful, that's dedicated to not just our mum but other males and females that have lost someone through domestic violence."
Luke agrees, saying, "we want to support people that have been through it and the aftermath of it."

Generosity inspires more generosity
The boys talk about the thread of generosity that begins with their mum. "She was a selfless person who would do anything for anyone and put others before herself," Daniel says of his mother. "Mum would take YiaYia to the grocery store or do the groceries for her because she doesn't have her license," Daniel recalls. "She (YiaYia) would say to us 'your mum was a very beautiful lady, she would never say no to me.' She would always go that extra mile."
Luke agrees: "Generosity is one of those values we aim for all the time, because when you're down it will come back your way and pick you up."
Doing good makes you feel good
The brothers get a lot of messages from people moved by their story. "With all the goodness that we put out, we get it right back through the DMs and the comments," Luke says. "Often at times when I feel sad and lonely, I'll see these lovely messages saying that we've helped people and they're here for us too. It all comes back around."
---