Helga's Presents: Story Dogs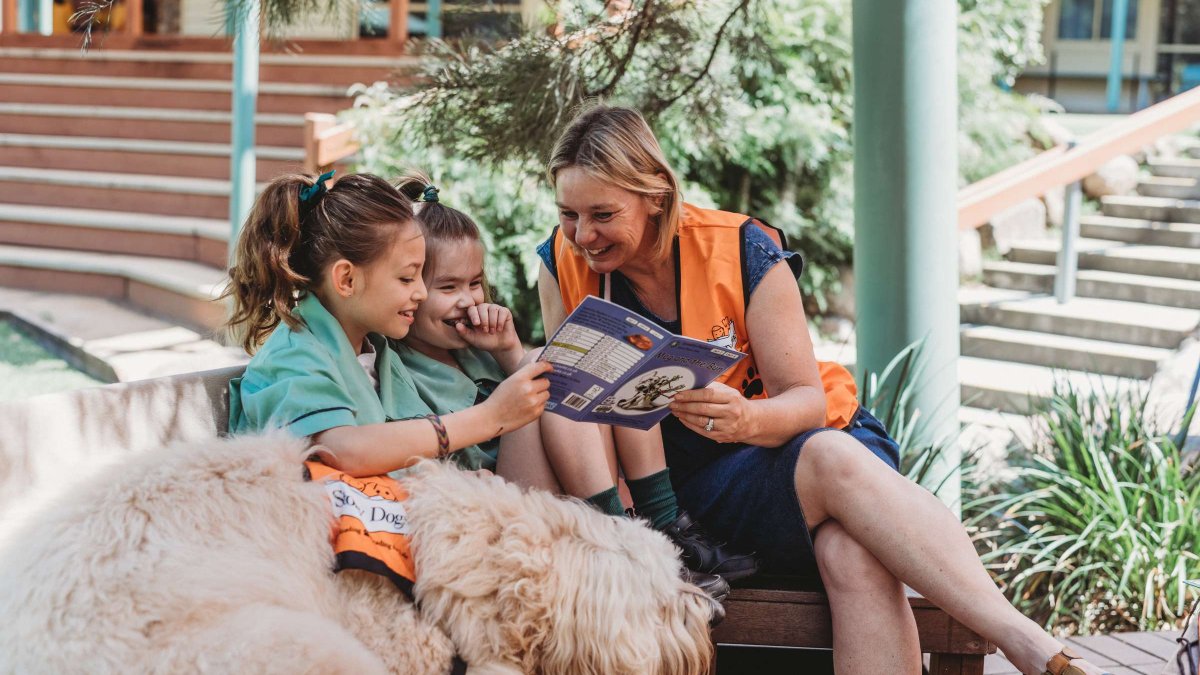 Helga's is proud to partner with The Guardian in this four part series, to champion all the unsung heroes doing incredible work in communities across Australia. Not only do these organisations help people who need it most, they give their fellow Australians the opportunity to experience the joy of giving. We are sharing their stories here and giving our own support so that they can continue supporting others. This is part two of four in our special series.
How dogs and their owners are helping kids 
You don't have to own a dog to know that they're one of nature's most loving creatures. Research shows that time spent with a dog makes humans happier, healthier, and more relaxed. For literacy charity, Story Dogs, volunteer dogs and their owners are helping children open up and work on their reading skills through their comforting, non-judgmental presence.

How does Story Dogs work?
Story Dogs pairs volunteers and their dogs with children who need help with reading. It's all in the accepting, loving nature of dogs, they say. Children relax, open up, and try harder while reading to a friendly, calm, and non- judgemental dog. The children's focus improves, their literacy skills increase and their confidence soars.
What do the kids get out of it?
The volunteers team have seen so many success stories, and watching children thrive and grow is the ultimate success. One young participant, who chose not to communicate to adults due to selective mutism, started their journey uncomfortable and unwilling to read aloud, however when Story Dog Roger arrived, the child felt comfortable whispering to him, and soon enough, the whispering grew louder, until Roger's volunteer owner could also hear the story. After one term of regular visits with Roger, the student now reads aloud as Roger snuggles up for pats.
What makes people volunteer themselves and their dogs?
For former police officer, Sam, and her groodle Austin, volunteering with Story Dogs, gives her purpose. "There's something very beautiful about witnessing the connection between animals and children. Just twenty minutes with a child reading in a reading program, you can see the difference you make. I feel very valued and the teachers are so grateful," she says.
How do the dogs feel about it?
According to Sam, the day she and Austin visit the school is Austin's favourite day of the week. "Austin spends the whole of Wednesday morning with lots of pats and hugs and kisses. He's like a little king in the school. He drags me in there."
The Story Dogs stats speak for themselves
·   They help over 2,725 children each week
·   There are 541 current volunteer dog teams
·   They partner with 349 schools across Australia
Why volunteers keep going back
"It's a reboot for yourself," Sam says of volunteering. "Although you're taking time out to help others you're still taking time out for yourself. You get a lot of good feelings by making a difference and it's unconditional."
---