10 Instagram Pages To Follow For a Kinder Feed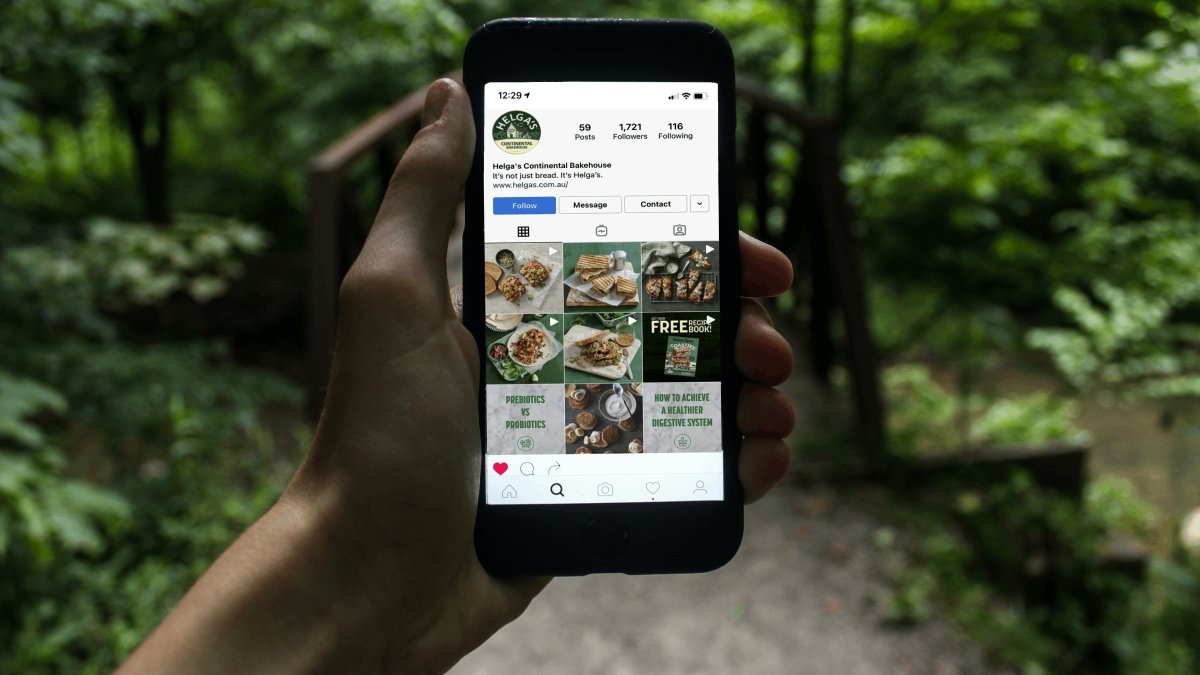 We spend so much time on social media, but how much of the content you're consuming is kind?
Kindness breeds kindness, so the more we feed our innate human nature to be kind, the more aware we become of kindness around us. Recognising and surrounding ourselves with kindness shines a light on why kindness is so important in building a healthy life for yourself and a harmonious society, so we've put together a list of 10 Instagram pages everyone should follow to make the world a kinder place.
Pantry 4 The People is a community food service operating in Sydney. Their motto, 'Give what you can. Take what you need.' is inspiring a new generation of generosity. 
Spreading awareness of the initiative via Instagram, the founders of this amazing service are getting as many people as possible involved, teaching everyone that when we act kindly we should not expect anything in return.
Positivity with a hint of humour!
This heartwarming page shares beautiful acts of kindness all around the world, from feel-good success stories to small and simple acts that mean so much. Your day will brighten and your face will smile when you see people helping each other out!
Making kindness the norm!
Random Acts of Kindness foundation is pretty self-explanatory, and we love to see it. Whether it be encouraging respect, simply reminding people to be kind or promoting inclusion, there is an abundance of inspiration on this page to make the world a kinder place!
"It doesn't take much to make a sandwich, but sandwiches are all it takes to stop Aussie kids going hungry at school."
Eat Up is a wonderful initiative with the sole mission of feeding hungry school kids. With the generous help and lunch-making skills of volunteers, they are embracing one of the most powerful ways of showing kindness - sharing food.
This list wouldn't be complete without some cute animal pics would it? This animal refuge page is a gold mine of adorable pictures and videos of rescued farm animals being accepted into loving homes. Being kind to animals is just as important as being kind to humans!
A page dedicated to celebrating inclusivity, self-love and marginalised voices!
Our thoughts are powerful and our words have meaning. If we love and believe in ourselves, we will find it easier to share that love with others. @wetheurban drive conversations about kindness with their thought-provoking quotes and by challenging how we treat others.
A mission to help those less fortunate by providing a plate of food to a mate that needs it the most. Sharing the work of incredible volunteers connecting with vulnerable people in society, this page is a great reminder of why being kind is so important.
A plethora of positive news and stories, bringing people together with positivity and optimism. From simple greetings to extravagant stories of kindness, if you aren't left feeling inspired and excited about making the world a kinder place after scrolling through this feed, we'll be shocked!
@charitywater is on a mission to create a future where everyone has clean and safe drinking water. They share stories about how people are playing their part in achieving this goal and the immense difference clean water makes for those without it. 
We're shining the spotlight on kindness in Australia to bring more attention to the benefits of and need for kindness. We are putting our weight behind the push for a kinder world, for being true to our fundamental human nature, and we hope you follow along! 
Want to know more about kindness?
We have commissioned McCrindle to create a report on the current state of kindness in Australia and give us a score that we're calling The Kindness Index. You can enter your details below to get access to the full report, or we've together a Kindness Hub with all the info you need and we've collected some community stories and how-to guides in our Kindness Chronicles. 
Explore our Kindness Hub  Read more Kindness Chronicles 
---