Spiced Pear & Raspberry Toasties
Prep: 12mins
Cook: 13mins
Servings: 4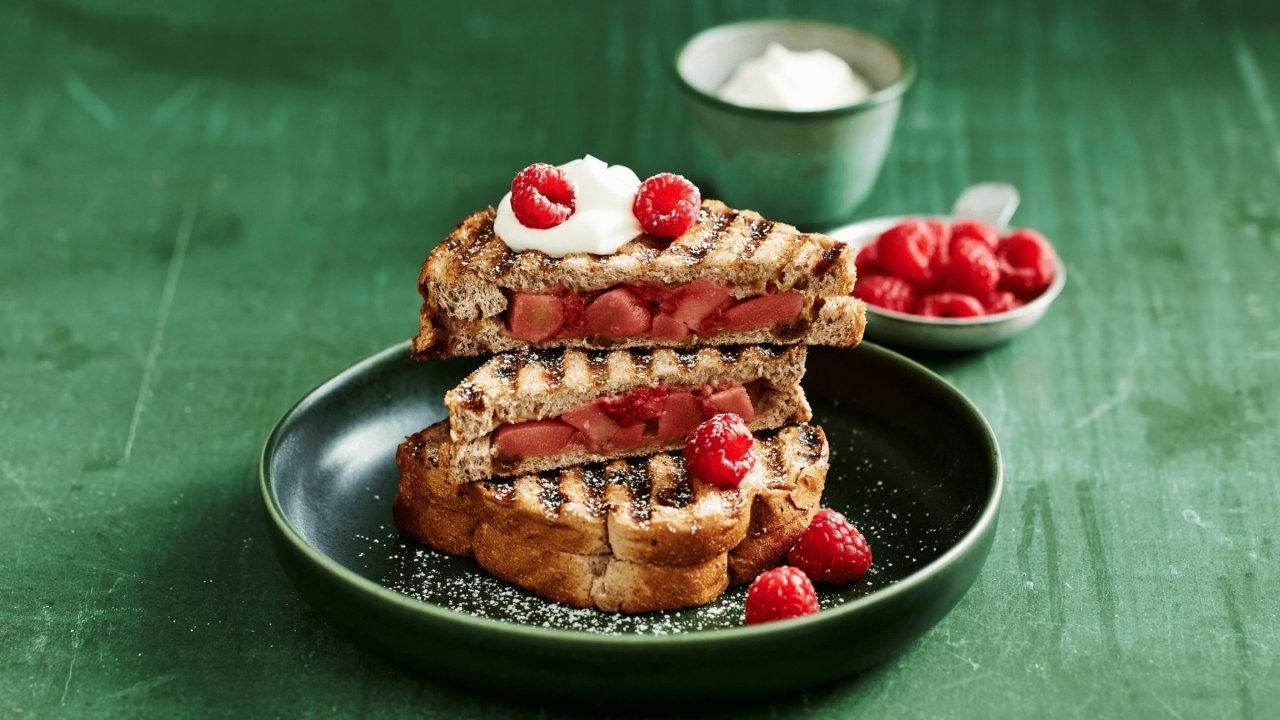 The prefect balance of spicy sweetness. If you don't have fresh raspberries on hand, you can also use frozen berries. 
Ingredients
3 large pears (990g), peeled, cored, diced
2 tsp lemon juice
1½ tbsp honey
1 cinnamon stick
1 tsp vanilla bean paste
1 cup (135g) fresh raspberries
8 slices Helga's Raisin Toast Fruit Loaf
2 tbsp olive oil spread
natural yoghurt, extra fresh raspberries and icing sugar, to serve
Method
Combine pear, lemon juice, honey, cinnamon and vanilla in a large saucepan over medium heat; cook, stirring occasionally, for 10 minutes or until pear is tender. Stir through raspberries. Strain pear mixture; discard cinnamon stick. Set aside to cool for 5 minutes.
Lay a sheet of baking paper on a chopping board; top with bread slices. Lightly spread slices with olive oil spread. Turn 4 slices so spread side faces down; top with pear mixture. Sandwich with the remaining bread slices, spread-side up.
Preheat a sandwich press. Toast sandwiches, in batches, in hot sandwich press for 3 minutes or until golden and crisp. Serve topped with yoghurt and extra raspberries and dusted with icing sugar.
Swap: Use frozen raspberries instead of fresh.