Breakfast Bruschetta
Prep: 18 mins
Cook: 2 mins
Servings: 2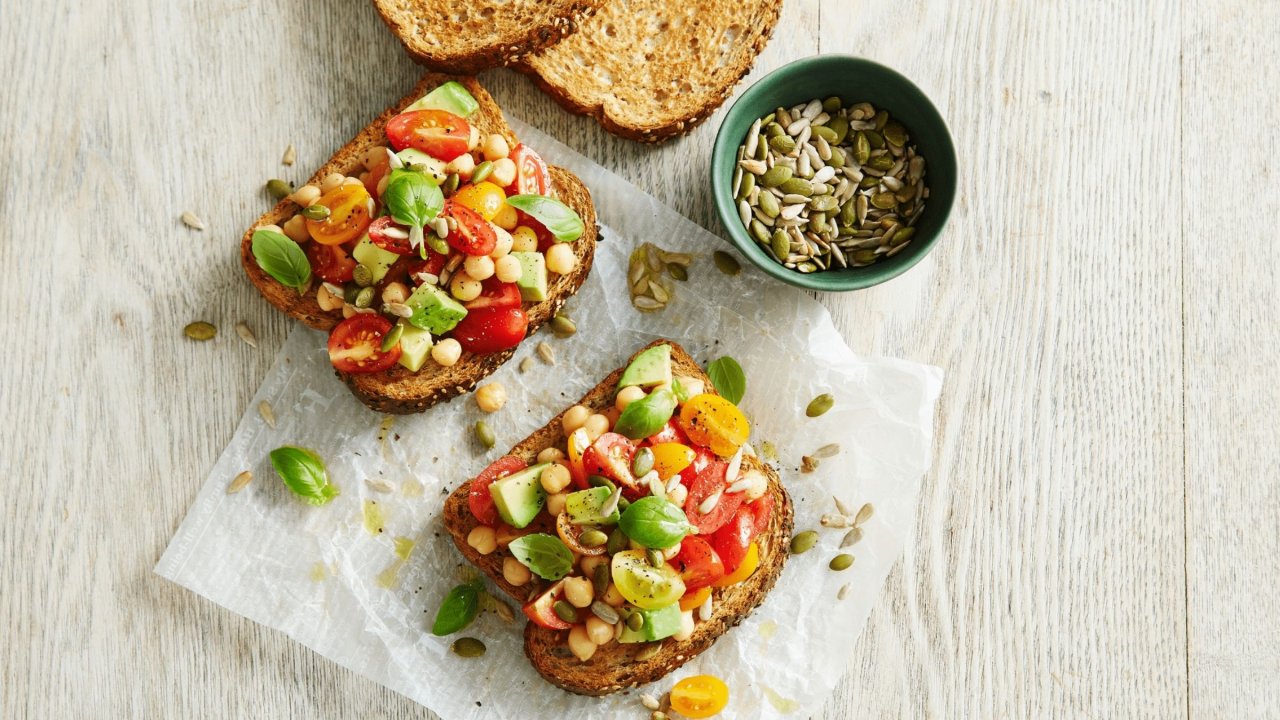 Brekkie doesn't have to be mundane! Mix it up with Bruschetta. A delicious and fresh vegetarian start to the day.
Ingredients
150g cherry tomatoes, quartered
2 x 125g cans chickpeas, drained, rinsed
½ large avocado (160g), diced
¼ cup baby basil leaves
1 tbsp lemon juice
2 tsp extra virgin olive oil
2 slices Helga's Prebiotic, Wholemeal & Barley Bread
2 tsp mixed seeds, toasted, to serve
Method
Combine tomatoes, chickpeas, avocado, 2 tbsp of basil, the lemon juice and oil in a medium bowl.
Toast bread until golden.
Divide tomato mixture between toast; sprinkle with seeds and remaining basil leaves. Season with pepper.
Tip:
If using larger basil leaves, coarsely chop them before combining with other ingredients in step 1.