Helga's Digestive Wellbeing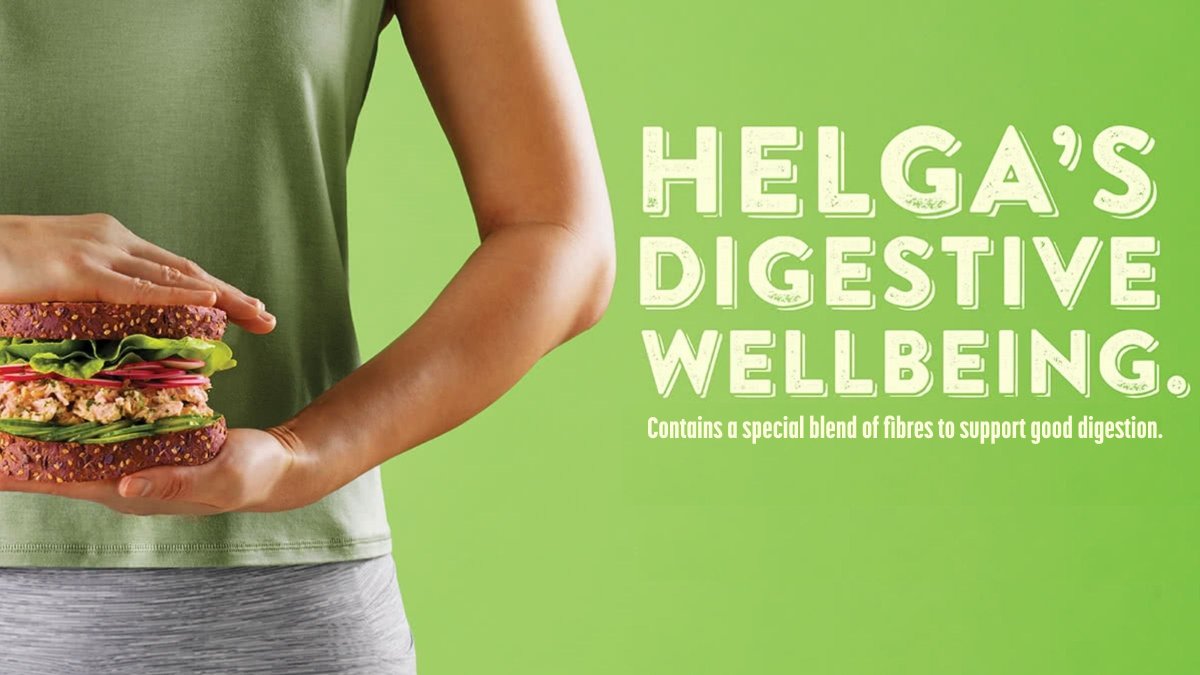 Helga's bakers begin with care by selecting the best quality ingredients, those that bring out the best taste in each other.  Helga's digestive Wellbeing bread is baked with a unique blend of BARLEYmax™
WHAT IS BARLEYMAX™?
BARLEYmax™ was developed in Australia and is a non-genetically modified, high fibre wholegrain, containing a special blend of fibres to support good digestion.
It is Helga's special blend of fibre, seeds, and grains that supports good digestion, and is important for your overall health and wellbeing.
WHAT ARE THE BENEFITS OF GOOD GUT HEALTH?
Healthy Microbiome
A healthy diet containing prebiotic fibre.
Digestion
Good overall digestion is great for your overall wellbeing.
Nutrition
Good digestion assists the body in absorbing nutrients from your food.
WHY IS HELGA'S DIGESTIVE WELLBEING SO GOOD FOR YOU?
High in fibre
Twice the fibre of Helga's Traditional White Bread.
Source of protein
Helps to support muscle mass.
Contains wholegrains
That are made up of essential nutrients important for a balanced diet.
Baked with BARLEYmax™
A specially developed high fibre wholegrain that supports digestive wellbeing.
4.5 Health Stars
Great tasting bread that is overall healthier for you too.
4 Health Stars
Great tasting wraps that are overall healthier for you too.
Helga's Digestive Wellbeing - delicious bread and wraps to support good digestion!
Take your first steps towards a healthier gut by joining our 14-day gut health challenge!