Best Ways To Use Artisan Bread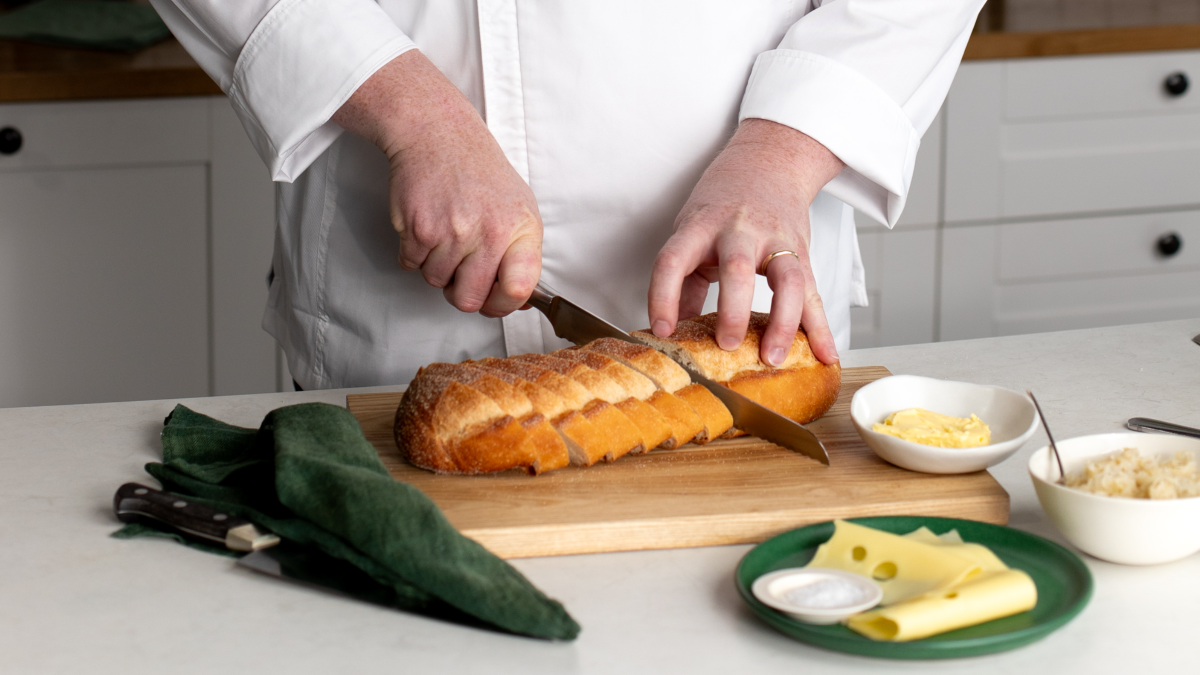 Our Sourdough and Pane Di Casa loaves are super versatile and can be used for all occasions and meals. Here are our recommendations on how to slice your loaf of Helga's:
Classic Slices:

For everyday sandwiches and toast, slice your sourdough bread into classic 1-2cm thick slices. This size is perfect for making grilled cheese, avocado toast, or a traditional ham sandwich.

Thick-Cut Slices:

If you're looking for a heartier option, cut your loaf into thicker 3-4cm slices. Perfect for open-faced sandwiches or for serving with hearty soups and stews.

Baguette-Style Slices:

For a rustic style, cut your sourdough into diagonal slices like baguettes. These long, narrow slices are perfect for serving with charcuterie boards, cheese platters, or dipping into olive oil and balsamic vinegar.

Crouton Cubes:

Cube your sourdough into 1cm pieces to make homemade croutons. Toss them with olive oil, herbs, and seasonings, then bake until golden brown and crispy. These croutons are ideal for adding to salads or soups.

Bread Bowl:

To create a bread bowl for dips or soup, cut a circular lid from the top of the loaf. Hollow out the interior, leaving about a 2-3cm thick wall. Use the removed bread for dipping or croutons.

Tear and Share:

For a shared dining experience, let everyone tear off their own chunks of bread from a whole loaf. 
Remember to use a sharp serrated knife to slice your sourdough bread to prevent squishing or tearing. 
---