Fruit-Filled French Toast Wraps
Prep: 14 mins
Cook: 2 mins
Servings: 2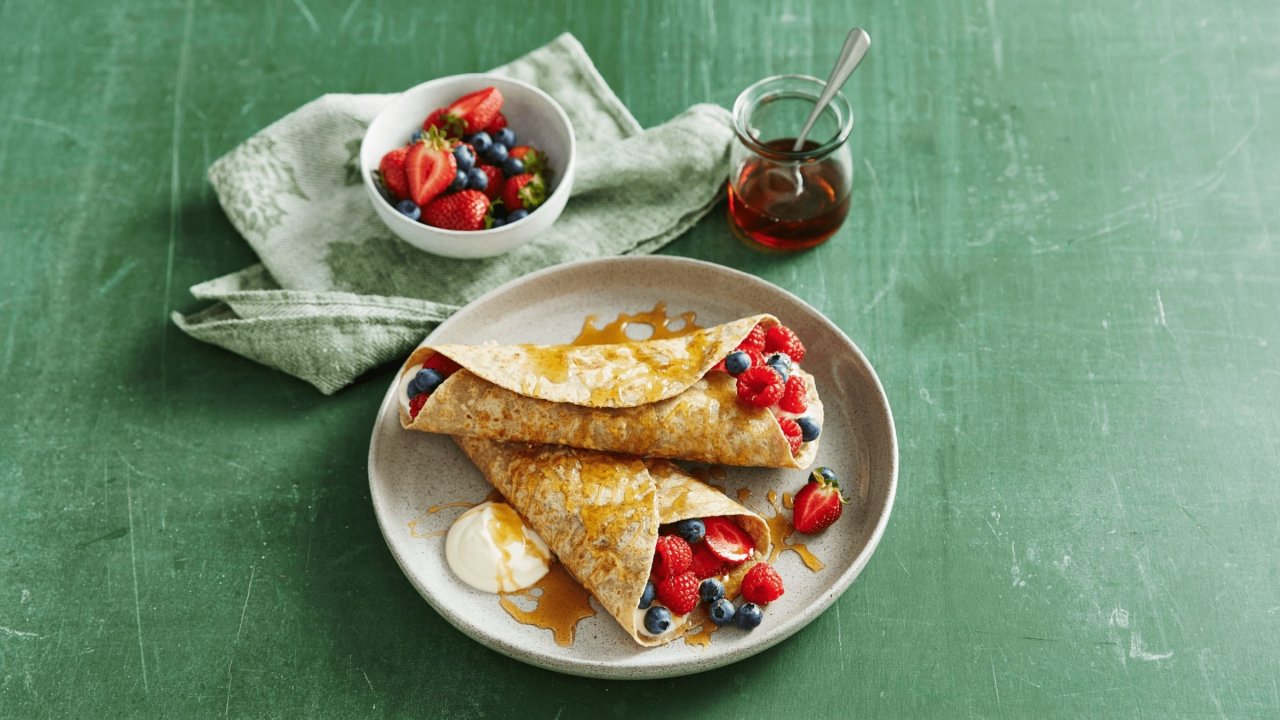 Fill your wraps with something sweet! Try some fruit filled French Toast Wraps for breakfast or a creative dessert.
Ingredients
2 eggs
1 tbsp milk
¼ tsp ground cinnamon
2 x Helga's Prebiotic Wrap
150g tub vanilla yoghurt
6 strawberries, sliced thickly
60g blueberries
60g raspberries
2 tbsp maple syrup  
Method
Whisk eggs, milk and cinnamon in a large bowl until combined. 
Heat a large non-stick frying pan over medium-high heat. Place one wrap into egg mixture; turn to coat. Transfer egg-coated wrap to pan. Drizzle a little extra egg mixture over wrap in pan. Cook wrap for 30 seconds on each side or until golden. Transfer to a serving plate. Repeat with remaining wrap and egg mixture.
Spread half the yoghurt down centre of wraps; top with berries. Fold over edges to enclose filling. Serve topped with remaining yoghurt, drizzled with maple syrup.